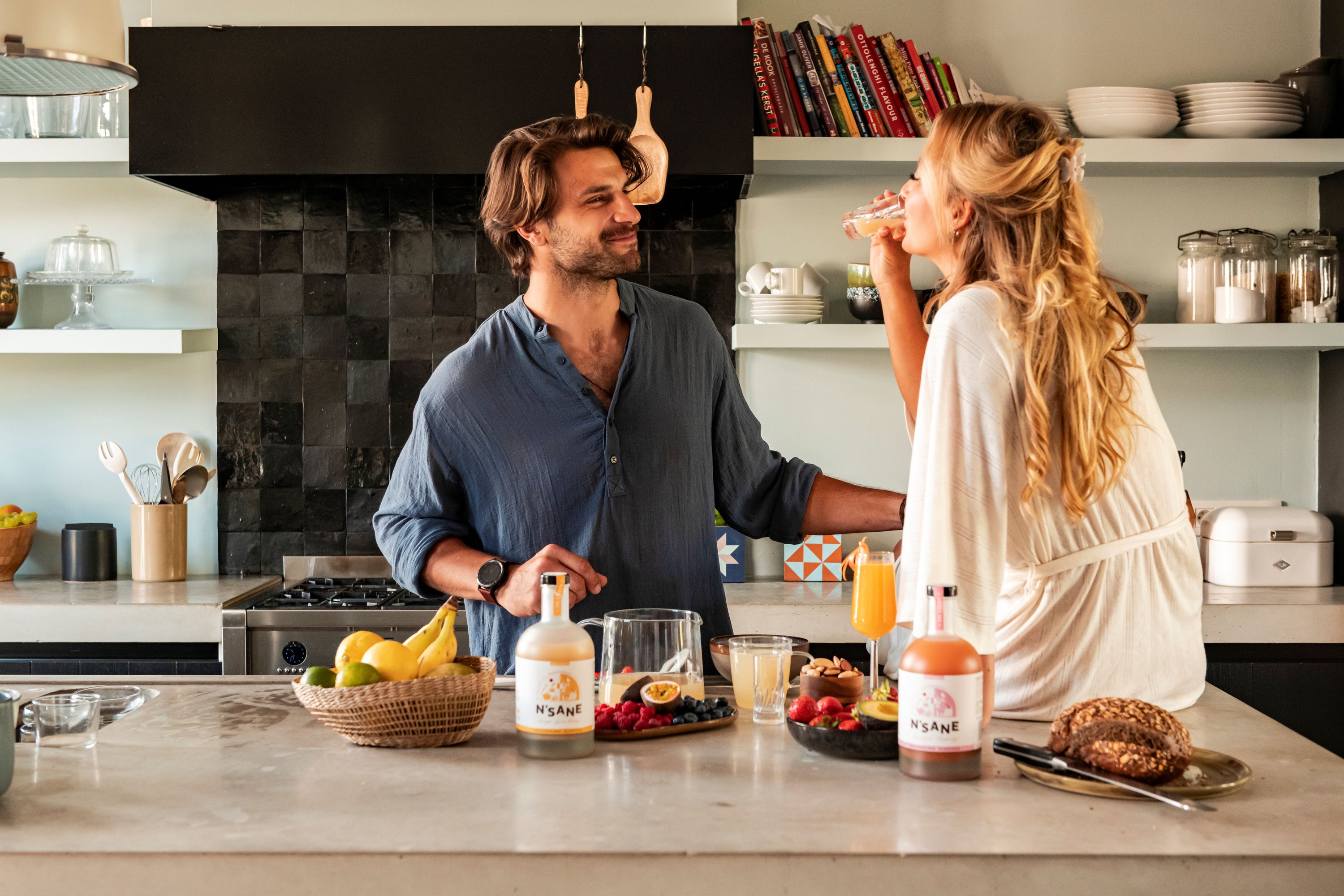 Spice up your day!
Treat yourself to the goodness of N'Sane during the day and make refreshing, healthy mocktails and hot drinks. Our mixers, made from pure juices and fresh herbs, provide a burst of natural flavors that stimulate your senses.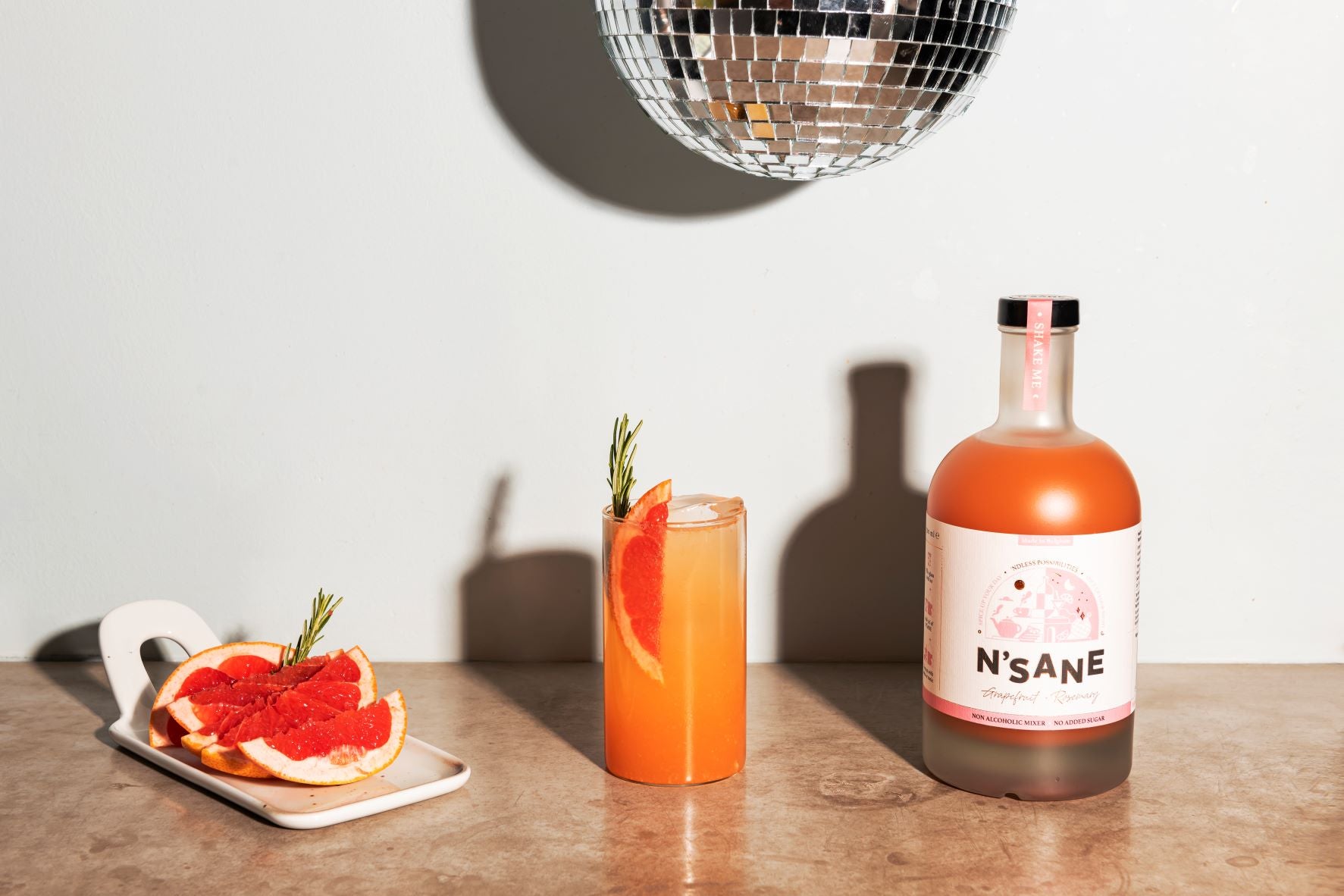 Survey
Help us improve our products and services by completing this short survey.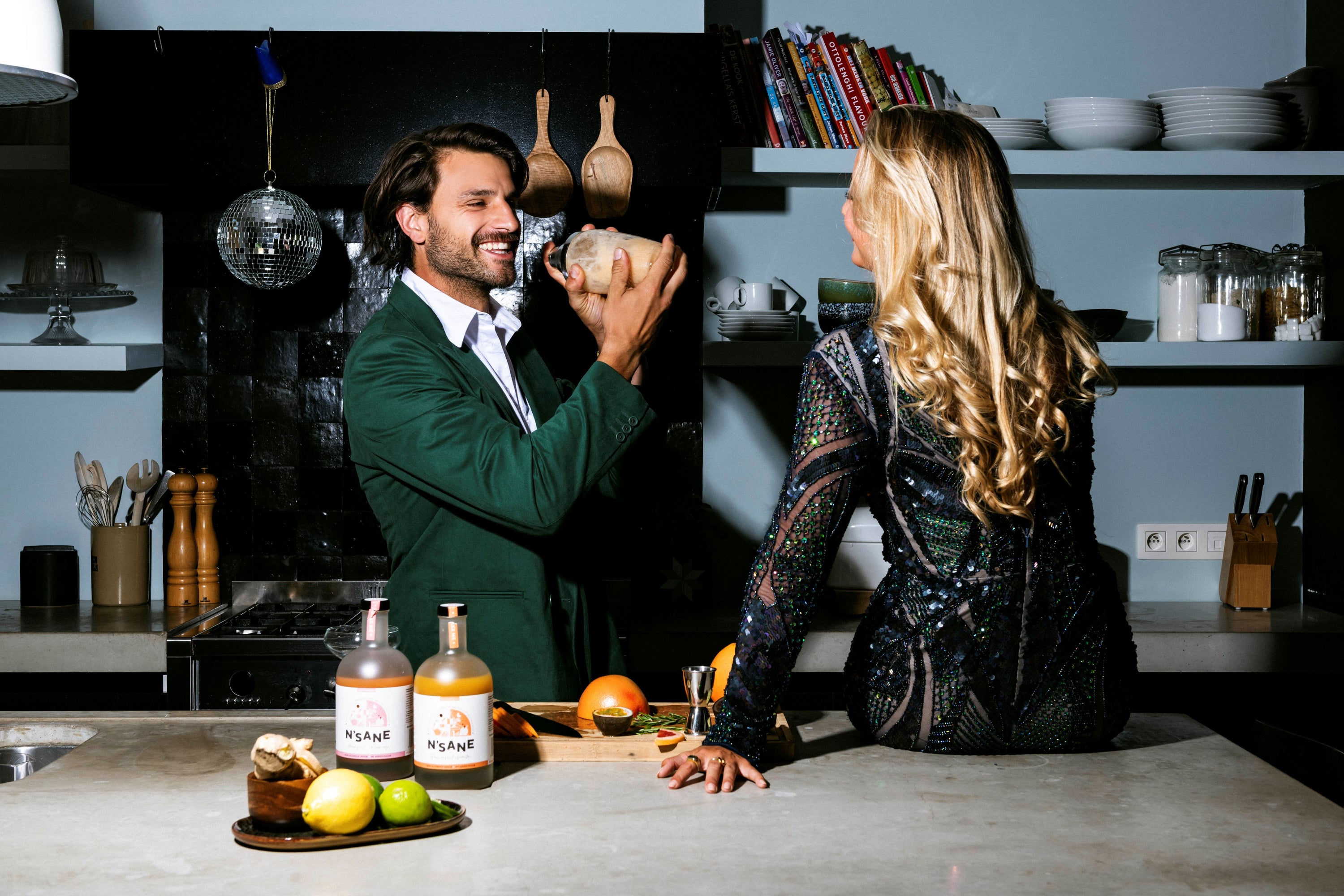 Spice up your night!
When night falls and the party mood becomes palpable, N'Sane steps in to make your evening an unforgettable experience. Our range of mixers is in the spotlight when creating irresistible cocktails.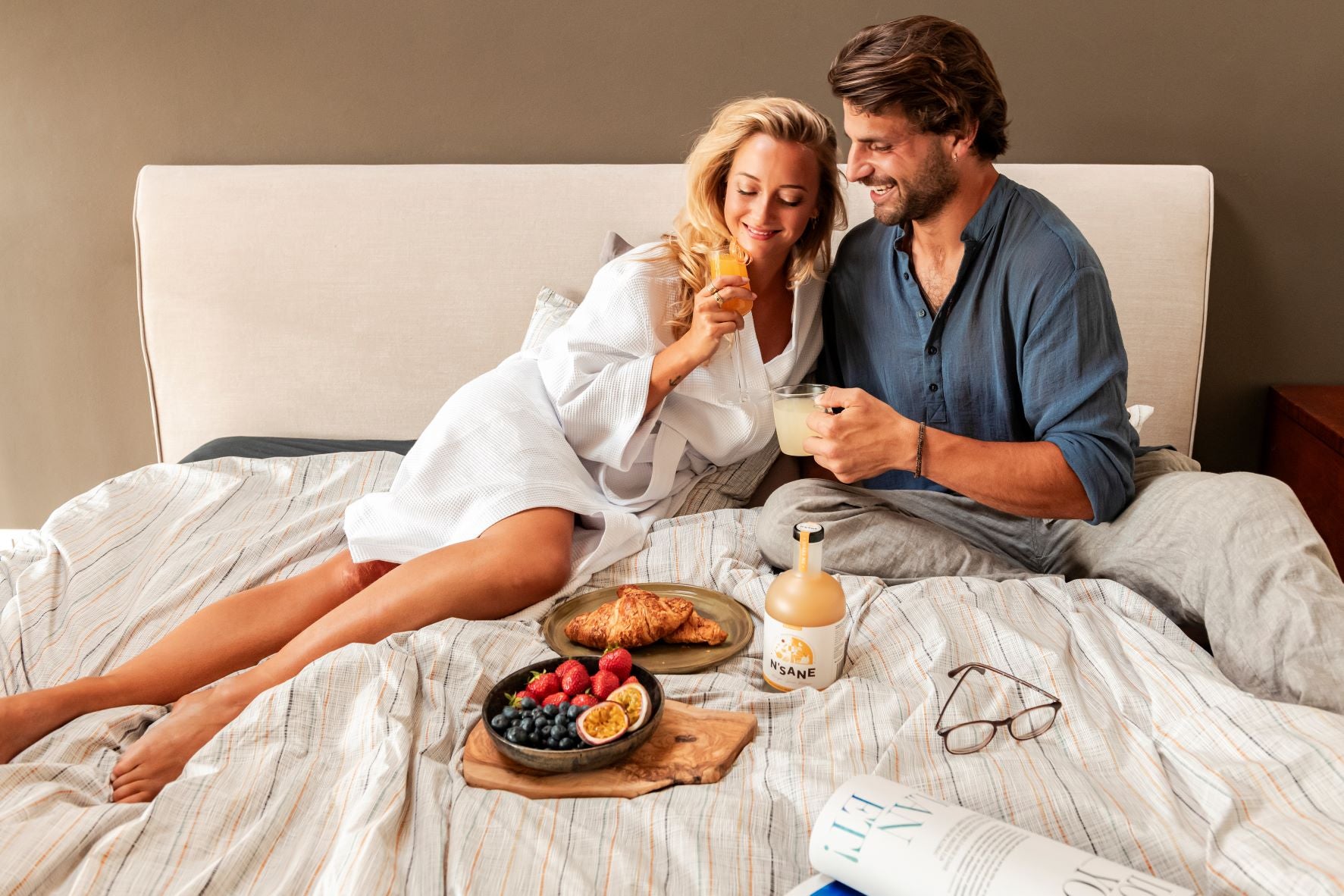 Promotional gifts
Your wonderful partners deserve a N'Sane gift! We would love to work with you to find the perfect gift for your partners.
No need to choose!
With N'Sane, you can enjoy a world of flavors without compromising your health. Our mixers contain no added sugars or preservatives and are made from pure juices and fresh herbs. This is how we ensure a delicious and unique taste experience. From surprising mocktails to sophisticated cocktails and soothing hot drinks, N'Sane is the perfect partner for any occasion. Embrace N'Sane's versatility and enjoy delicious, guilt-free beverages that excite your senses.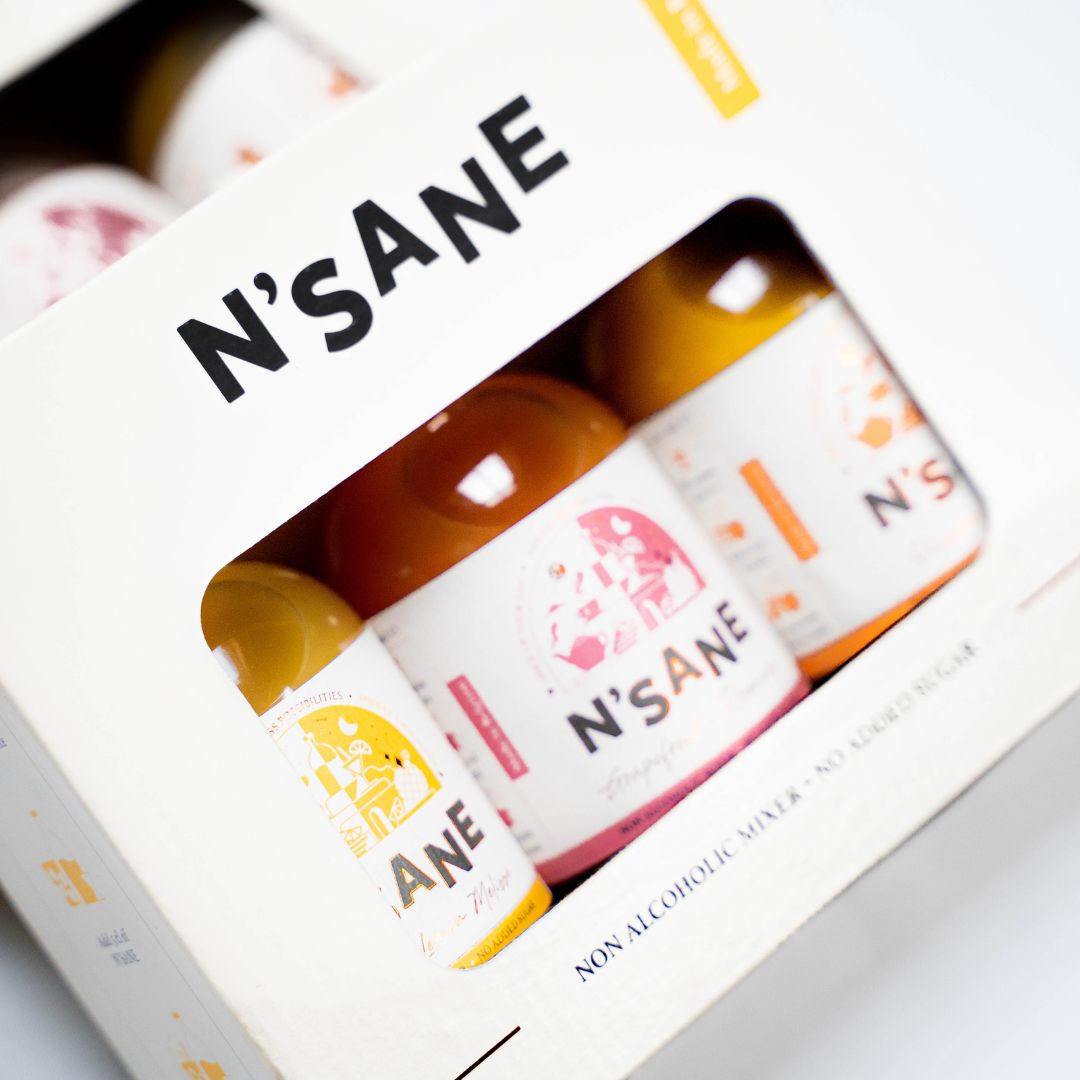 Our tastingbox
Explore our flavors and create stunning cocktails with our tasting box. They contain 3 premium mixers. Delivered directly to your home.
Let customers speak for us