Take your cocktails, mocktails and hot drinks to the next level
with our sugar-free and alcohol-free mixers.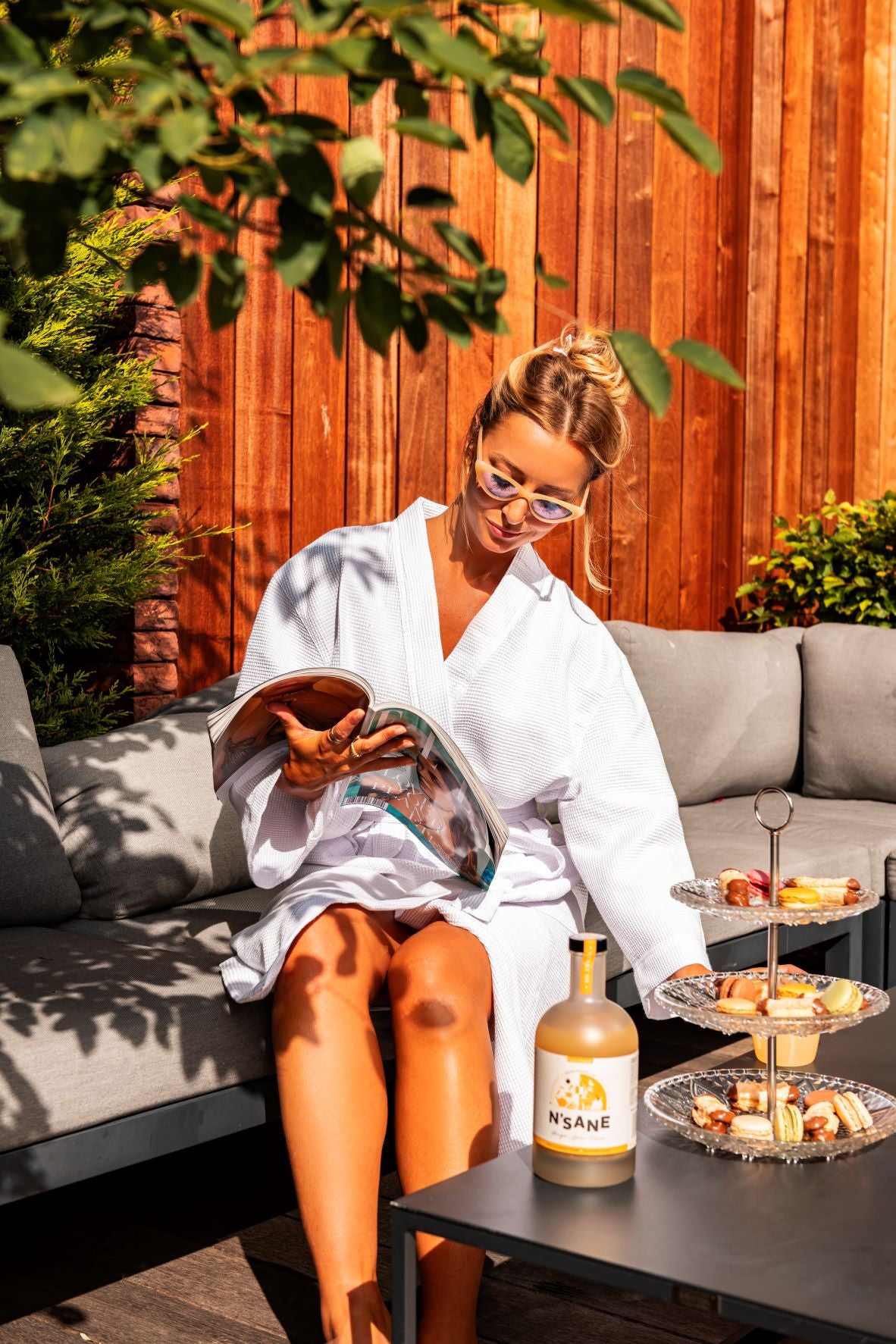 N'Sane, the innovative brand of non-alcoholic mixers, is revolutionizing the beverage industry with its exceptional range of sugar-free and preservative-free products. Made from pure juices and fresh herbs, N'Sane offers a delicious selection of mixers designed to enhance your mocktails, cocktails and hot drinks without compromising on taste or quality.

In today's health-conscious world, consumers are increasingly looking for alternatives to traditional sugary drinks. N'Sane meets this demand with a unique range of mixers without added sugars and harmful preservatives. With N'Sane, everyone can enjoy the art of mixing while making healthier choices.

N'Sane's main differentiator is its commitment to quality ingredients. Each mixer is carefully blended using only the finest pure juices from nature. The addition of fresh herbs adds a distinctive touch, resulting in unparalleled flavor profiles that excite the senses.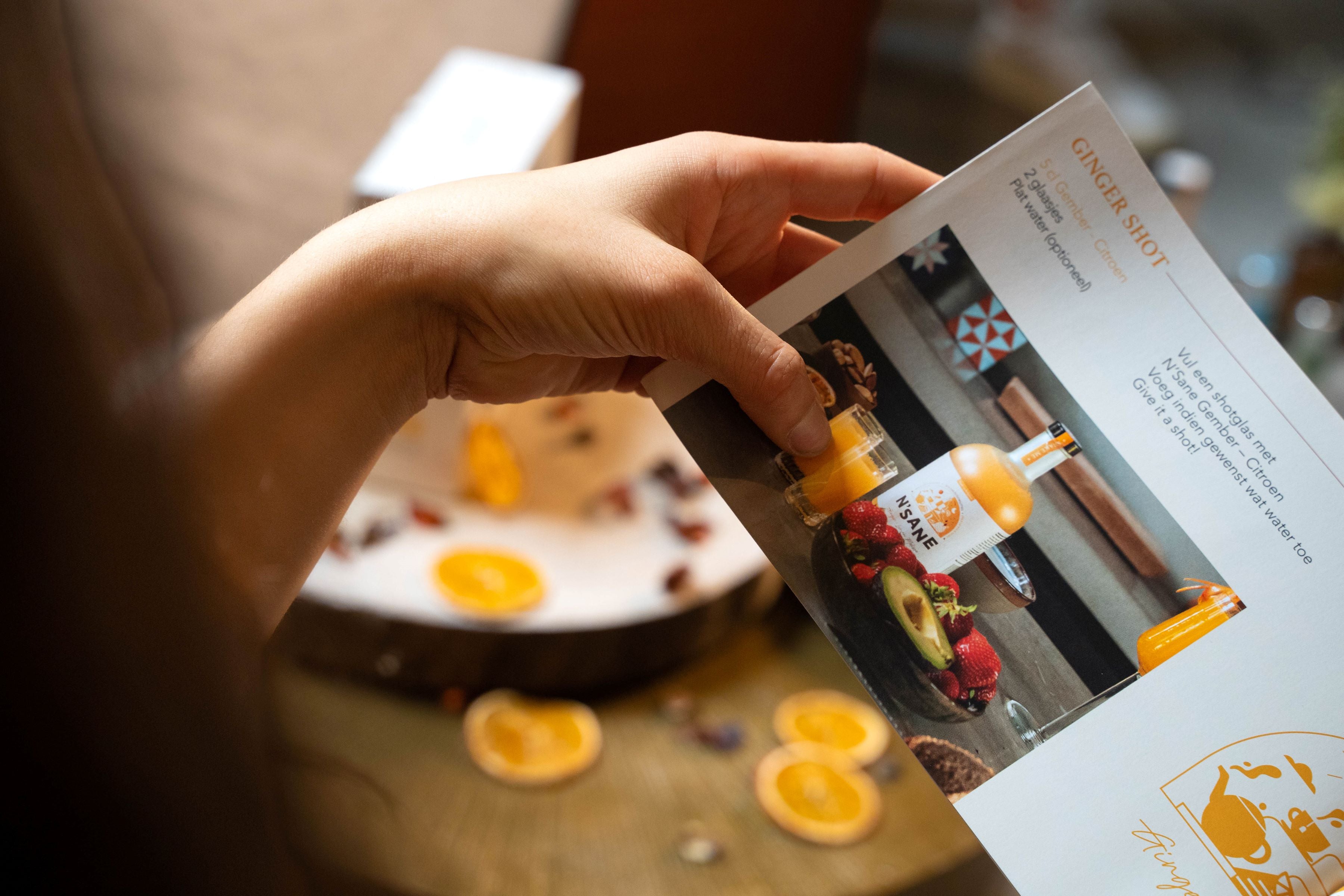 N'Sane mixers are versatile, making them perfect for a variety of occasions. Whether you're throwing a party, a night out or just want to relax at home for an evening, N'Sane will be right for you. Impress your guests with delicious mocktails that rival the complexity of their alcoholic counterparts. Enhance your favorite cocktails with N'Sane mixers to make them taste even more delicious and appealing. Or enjoy a delicious cup of hot beverage infused with the aromatic essence of N'Sane mixers. Embrace the day and night experience with N'Sane, where every moment is elevated.
Experience the unmatched taste of N'Sane and discover the endless possibilities it offers for your favorite beverages. Whether you love mixing, are health conscious or just looking for a flavorful alternative, N'Sane is the perfect choice. Discover the N'dless possibilities! For more information about N'Sane and its range of non-alcoholic mixers, visit www.nsane.be
N'Sane is a leading brand of non-alcoholic mixers, offering a diverse range without added sugars, preservatives, fragrances, colors and flavors. Made from pure juices and fresh herbs, N'Sane mixers enhance the taste and experience of mocktails, cocktails and hot drinks. Committed to quality, N'Sane strives to offer a healthy yet flavorful product.

During the pandemic, Tine Kok, Thomas Wuyts and Tijs Callaerts joined forces.
Tine KOK
Tine has worked in hospitality and gastronomy for many years and has been bitten by delicious food and drink with health always in mind.
Thomas Wuyts
Thomas has been in the beverage business for years with his own Marula gin. He notices more and more that people are looking for non-alcoholic products and the possibilities do not meet the expectations..
Tijs Callaerts
Tijs' mission with his company Soup Cream is to provide healthy food to the workplace, in schools and at home. Every day he prepares delicious soups using only fresh products.
The 3 young entrepreneurs built N'Sane in Niel, Antwerp. The search for an alcohol-free solution that is both healthy and flavorful translated into the 3 current flavors.
Grapefruit-Rosemary, Ginger-Lemon Balm and Passion Fruit-Vanilla